2nd Grade Highlights
Second grade students are carefully prepared for the religious sacraments of First Reconciliation and First Eucharist. The children complete research for a wild animal project and presentation, followed by a field trip to the San Diego Zoo. Students showcase their special talents with a second grade talent show that often includes singers, dancers, comedians, karate demonstrations, and more. In December the students learn about Ellis Island and complete a suitcase project about the country of their Heritage or a country that they would like to learn more about.The 2nd grade students outfit a saints doll, write a first person saints report and lead the All saint's Day mass in November.
Powered by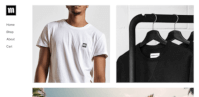 Create your own unique website with customizable templates.